TRP and Synovial Flex Advanced™ Consumer Promotion
TRP and Synovial Flex Advanced™ Consumer Promotion

3 Easy Steps
to earn rewards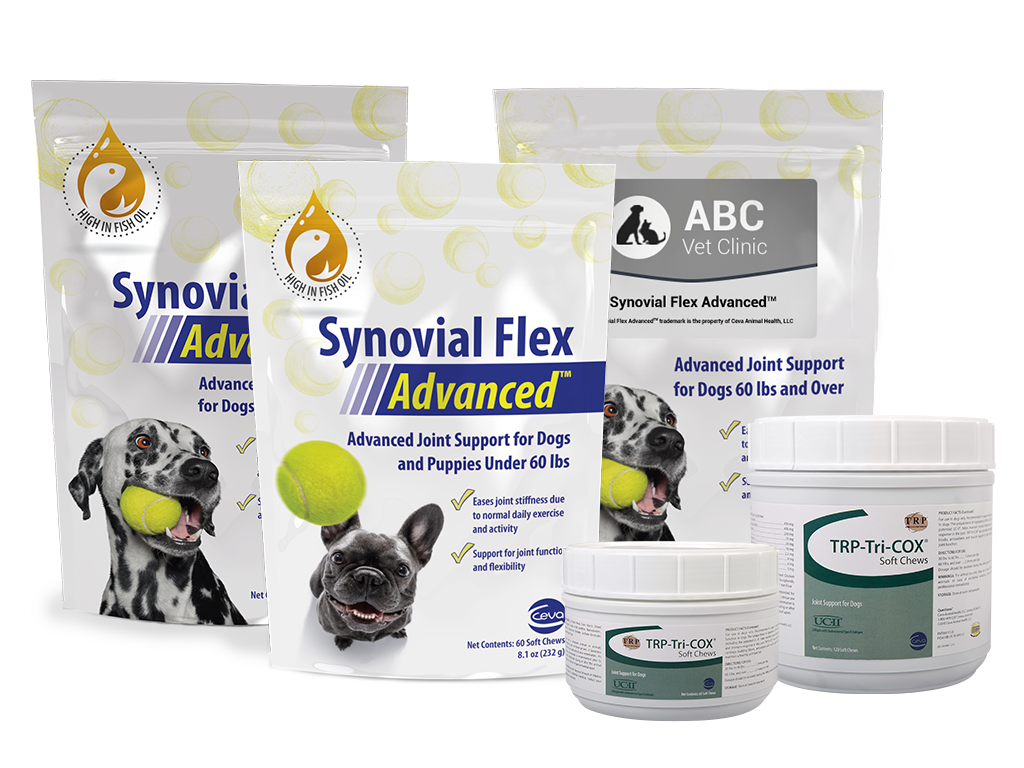 Buy 2 qualifying products from your veterinarian

Save your purchase receipt(s)

Submit your redemption online
Valid on purchases made at a veterinary clinic ONLY. Online and pet retail purchases DO NOT QUALIFY for rebate offer.
In 2-4 weeks your product will ship directly to you!
*Help support healthy joint function in your dog and earn FREE product. Purchase 2 units of TRP-Tri-COX® Soft Chews or Synovial Flex Advanced™ Soft Chews from your veterinarian and get your 3rd one FREE. Offer expires 12-31-22. Ceva reserves the right to vary the terms and conditions of this promotion or cancel this promotion without notice. Free product must be equal to or less than the value of the lowest priced product purchased. Offer valid only on products purchased through U.S. veterinary hospitals. Please allow 2 to 4 weeks for redemption.
Qualifying Products: All TRP-Tri-COX® and Synovial Flex Advanced™ products.
For more information about TRP-Tri-COX® and Synovial Flex Advanced™, visit cevajointhealth.com.