3 Easy Steps
to earn rewards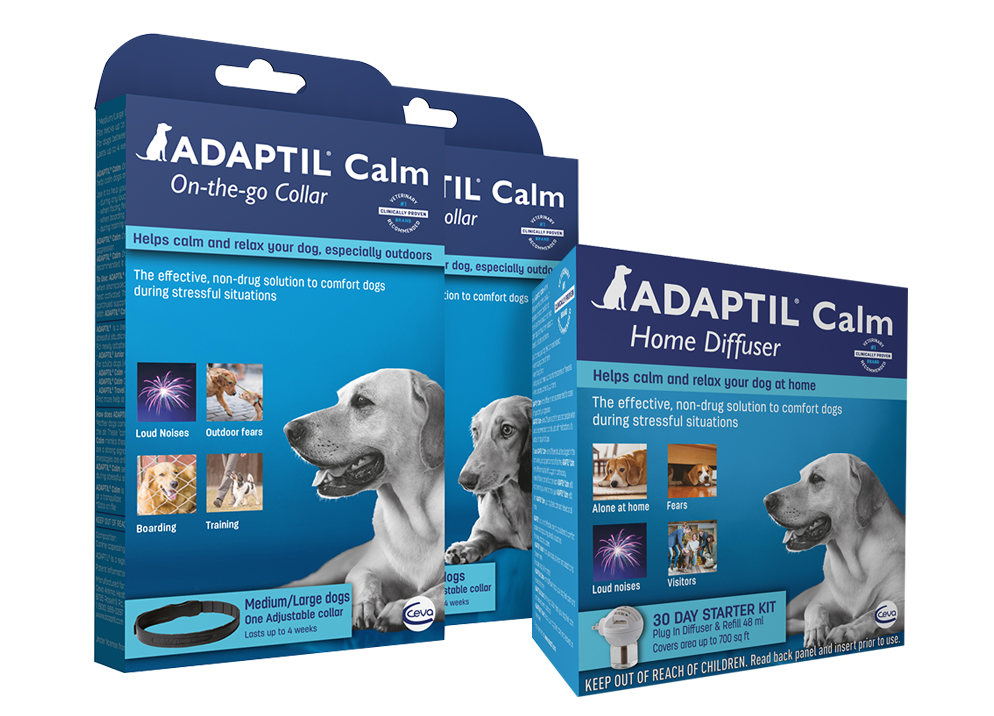 Buy 1 qualifying product from your veterinarian

Save your purchase receipt(s)

Submit your redemption online
*New Customers! Buy an ADAPTIL® product from your veterinarian and get an $8 rebate. Offer expires 12-31-22. Offer for new product purchasers only. Cannot be combined with other offers. Ceva reserves the right to vary the terms and conditions of this promotion or cancel this promotion without notice. ADAPTIL $8 Rebate Program is exclusive to U.S. Veterinary Hospital purchases only. Online purchases do not qualify. Please allow 6 to 8 weeks for redemption.
Qualifying Products: ADAPTIL® 30 Day Starter Kit/ADAPTIL® Calm Home Diffuser Starter Kit, ADAPTIL® Small Collar/ADAPTIL® Calm On-the-go Collar Small/Medium Dog, ADAPTIL® Large Collar/ADAPTIL® Calm On-the-go Collar Medium/Large Dog, ADAPTIL® Junior Collar
For more information about ADAPTIL®, visit adaptil.com.